The Sims: On Holiday
for
Windows PC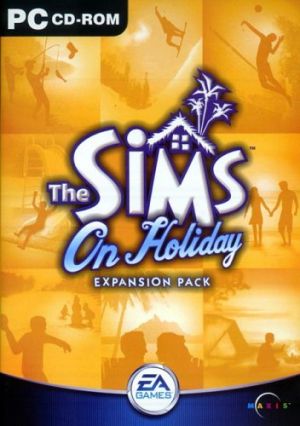 Key Information
Publisher
Electronic Arts
Release Date
5 April 2002
Where To Buy
Price History
Our Thoughts
The Sims: On Holiday (also known as The Sims: Vacation in most territories) is the fourth in a long series of expansion packs released for Maxis' seminal life simulation experience.
On top of the usual features that revolve around caring for your digital family, the main meat of potatoes of the expansion is the inclusion of Vacation Island, a sub-neighbourhood that is split into three distinct environments, each offering a different holiday experience; a beach, a forest, and snow capped mountains, offering the chance for your Sims to either stay at a hotel, or rent a tent/igloo and rough it in the wild. Interestingly, The Sims: On Holiday marked the first time in the series where your Sims could actually stay at a lot, away from their home, meaning that progress can be saved and stored whilst your Sims are still on vacation island.
On top of these features, the game also included an additional bundle of downloadable items, new interactions that include Fishing, Snow Boarding, and Beach Volleyball, and a new type of townie called the Tourist.
Recommended
Reviews