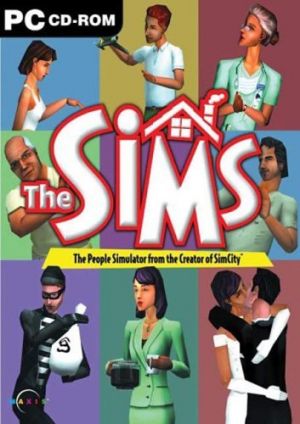 Key Information
Publisher
Electronic Arts
Release Date
23 March 2001
Other Platforms
Where To Buy
Price History
Our Thoughts
Simulation Games are already something of a complex niche for most of us to sink our teeth into, with games offering either incredibly complicated mechanics or gameplay centred around mundane and pedestrian premises (or, sometimes, both), so by all accounts a sim game centred around looking after a digital person- or even a family of digital people- is an idea that doesn't seem likely to turn into an incredibly beloved franchise, said to be instrumental in both keeping modding scenes alive and well in a time before modding became easier and more commonplace, as well as playing a hand in bridging the fierce gender gap between gamers.
However, The Sims became just exactly that, taking a premise previously trodden by little known releases such as Activision's Little Computer People, and injecting a little bit of that Maxis magic from titles like Sim City and Sim Ant to produce an experience that is, above anything else, fun; you are in near complete control of your little computer person, not only helping them go about their lives, but actively dictating the path said lives take, be it as normal or as surreal as you decide it to be, backed by a relaxed yet happy soundtrack, no small amount of charm from both the sense of humour permeating the entire package or little touches like the Simlish language, and a user interface that is both comprehensive yet easily understandable.
Though later titles in the series expand upon and build atop the formula, this original entry in the series is still highly playable, and more then worth picking up.
Recommended
Reviews