Grand Theft Auto 2 [Xplosiv]
for
Windows PC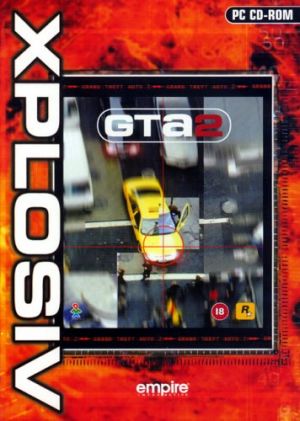 Key Information
Publisher
Empire Interactive
Release Date
19 October 2001
Where To Buy
Price History
Our Thoughts
Three weeks into the future, Anywhere USA; a time and place that may seem an entire universe away, and yet is just the time and place in which you stand to not only make a name for yourself, but profit from the infamy in the process. See, this city has a problem, and that problem is seven gangs spread across three districts, always at war with each other, always bringing undue attention to not just them, but the criminal element as an entity, which makes your job of being a criminal mastermind significantly more difficult.
So, you decide on a plan; play the gangs off on each other, feigning undying loyalty to one whilst laying waste to another, gladly and happily riding each gang for what they're worth until they've done all they can for you, before turning the tables and worming your way right into another, ultimately hoping to wrestle control of the city all for yourself.
Or, maybe you just decide to arm yourself to the teeth and blow the whole city sky high like a rampaging madman, seeking out the bizarre and often deadly secrets of the city (such as the Wang Cars), stopping for no Cop. Or S.W.A.T. drone. Hell, not even a battalion of tanks. The choice is entirely yours...
Recommended
Reviews