The Sims [Collector's Edition]
for
Windows PC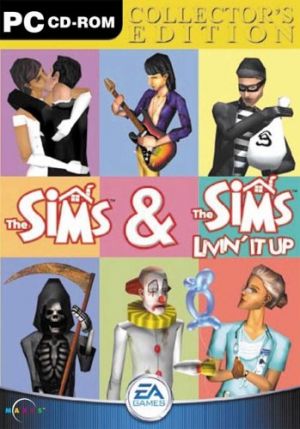 Key Information
Publisher
Electronic Arts
Release Date
23 March 2001
Where To Buy
Price History
Our Thoughts
A game primarily based around looking after and living vicariously through a digital person's life must've seemed like a completely whacked out concept back in the late 90s/early 2000s, but to everyone's surprise, The Sims became an instant smash hit among the gaming community.
This was in no small part due to the paradoxically easy to understand interface yet surprisingly deep mechanics, the ease of customability within both the confines of the game and when modding (which lead to a flourishing scene of modders for the original game and its sequels), and a not insubstantial amount of charm and wit to almost every aspect of the games design, from the utterly manic- and sometimes sadistic- things you can do to your Sim all the way down the surprisingly carefully constructed "Simlish" that the Sims speak.
Though the series have evolved and changed quite a bit since it's inception, there is still a certain something about the original that makes it a fun experience that it's worthwhile to own, even today. This special Collectors Edition of the game also includes the Livin' It Up expansion pack.
Recommended
Reviews