Quantum of Solace
for
Xbox 360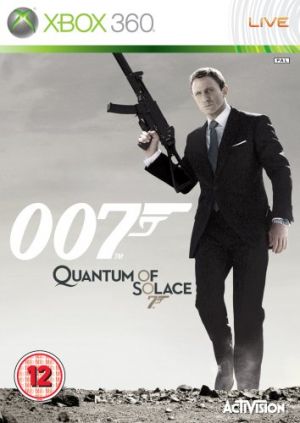 Key Information
Genre
First Person Shooter
Release Date
31 October 2008
Other Platforms
Where To Buy
Price History
Our Thoughts
For some truly special Xbox gaming fun, try Quantum of Solace. Transform into Daniel Craig, the new Bond, to counter perils and stratagems of the world's worst villains. With accurate shooting skills and dangerous combat moves Bond combines brain and brawn to face challenges.
Whether it is escape from closed rooms or fight in a duel the game lets players devise strategies or even wage freestyle wars with enemies. Nerve-wracking chases, combat with a variety of weapons and enormous fireworks light up the game. Top scenes from the movie and almost real locations and more importantly, altering the mode of play from first-person shooter to third person cover combat at any time in the game opens up a whole host of options for the player.
Interestingly all weapons bear the names of pervious Bond movies. Each can fitted with a silencer or scope that can be bought from scores garnered in online gameplay. The Xbox boasts of a unique 12 player multi-player mode online. Picture-in-picture sequences and split screen effects add to the Bond game magic. So, come join the Bond mania now.
Recommended
Reviews