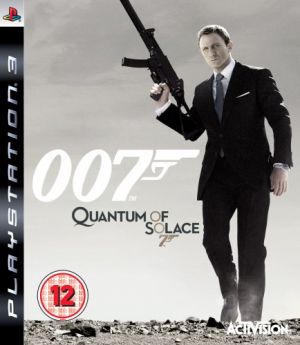 Key Information
Release Date
31 October 2008
Other Platforms
Where To Buy
Price History
Our Thoughts
To compensate for a lack of Casino Royale game, it has been combined with the sequel, Quantum of Solace to invite gamers to the exciting world of espionage and stealth. Stunning graphics, backgrounds inspired by movie locations and reactive Artificial Intelligence are its forte. The PS3 version of this game allows you to be lone Bond pitted against half a dozen enemies and much more.
In Bond Versus mode the player has to diffuse two out of a total of three bombs or eliminate all 6 enemies. The player has the concession of two lives, has all enemies in sight and can choose whatever weapon he wants. In the Golden Gun mode, the player earns a single point for every elimination but six, if he uses the golden gun. One who scores 100 points is the winner. Teams MI6 and Organisation compete in Bond Evasion.
Successful avoidance of James Bond getting caught or exterminating every opposition member makes MI6 the winner. Else Organisation wins. Credits can be used as currency to either buy new or access existing arms. You can even stack weapons up, which is pretty nice.
Recommended
Reviews