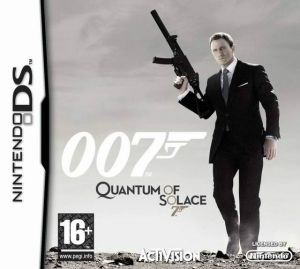 Key Information
Release Date
31 October 2008
Other Platforms
Where To Buy
Price History
Our Thoughts
A double treat for Bond fans with a first-person shooter game featuring both Casino Royale and Quantum of Solace. Over-the-shoulder-view for stealth and interactive scenes are also available. If the player can't be sighted by enemies they are defeated. Music variation serves as a clue at vital points of the game to help in choice of strategy.
While there may be fewer weapons than earlier, the multiplayer mode aims to rework the magic of a game like GoldenEye 007. Some interesting additions include forming a fresh tale of both movies in a single game, thanks to deleted scenes and side missions. Graphics are of movie quality where bullets seem to pierce actual wood and other objects. The film cast has been used to model the characters. So, Bond looks and even sounds like Daniel Craig and so on.
There is flexibility in gameplay having the choice either as the shooter or as a stealth option increases the excitement. Activision studios' internal studio, Treyarch is the creator. Other feathers in Treyarch's cap include Spider-Man and Call of Duty sequels. This game lands you in the world of the most famous spy on earth.
Recommended
Reviews