Quantum of Solace
for
Wii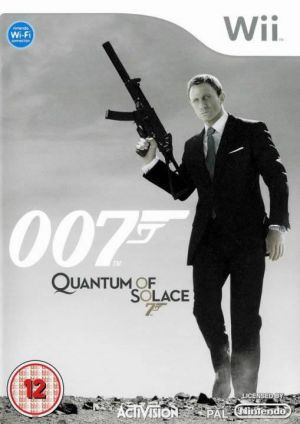 Key Information
Release Date
31 October 2008
Other Platforms
Where To Buy
Price History
Our Thoughts
Enhanced especially for the Nintendo Wii's unique controls, Quantum of Solace heightens the gaming experience for any true Bond fan. Play in one of four modes, Conflict, Rush, Team Conflict and Team Rush. Conflict mode sees the player with the maximum number of kills in a specified time being crowned the winner.
Rush is also a time game where a task or set of tasks need to be completed within a timeframe. In the team formats, a player quartet can choose to play in any way either three against one or two each or four to none versus MI-6. There is a fixed time of 15 minutes for Team Conflict mode. In Team Rush mode however, your team must accomplish missions first and that too without fatalities.
All players have a minimum of 5000 points at the start of every game and mode. So a player can have different scores over the variety of modes. You can also use friend codes to make custom games for them and their friends. It is played in both multiplayer offline (split screen) and online modes.
Reviews