Dancing Stage Fever
for
PlayStation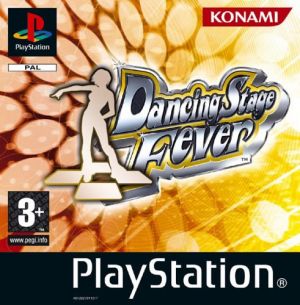 Key Information
Release Date
24 October 2003
Other Platforms

PlayStation 2
Where To Buy
Price History
Our Thoughts
Here is another dancing game that would surely get your feet tapping for a long while. The latest addition to the popular series of dancing games, Dancing Stage Fever is a sure not to be missed game. Keep your feet on appropriate symbols in sync with on screen instructions. Accuracy is the key. While a control pad can be used nothing compares to connection a dance mat to your PlayStation console.
A whole host of new tunes from Spice Girls, Madness and other 80s groups are the main attraction. Also enjoy a novelty in that there are additional music videos that have been licensed officially for the PlayStaion 2 version alone. This game will surely see you dancing to its tunes, literally I mean. Just like a Dancing Stage game this one is pure gyrating fun. It follows the genre's general style and yet is enjoyable.
So pack it all up in this top of the shelf dancing delight even if it means that you might be kneading your knees after a while. Get into the grips of some electric dance moves as you set the temperature soaring in Dancing Stage Fever game.
Reviews