My Fitness Coach: Get in Shape
for
Wii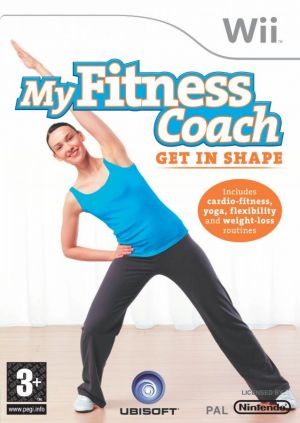 Key Information
Release Date
23 January 2009
Where To Buy
Price History
Our Thoughts
Personal trainers cost a lot of money over a period of time, or you could just pay one fee. With the Wii's My Fitness Coach you pay one fee to have your very on personal trainer. There's no longer an excuse to not go to the gym or exercise. A one-time fee for the convenience of a personal trainer in your home.
A workout routine customized to your needs and personal goals. A fun easy way to stay motivated and get in shape. The calm and amazing Maya is your own virtual trainer. Encouraging you as she pushes you to push yourself. However intense or light you need your workout My Fitness coach will adapt.
Learn how to stay in shape with the methods Maya teaches you. Look better and feel better about yourself with this affordable workout plan. You can pay every month for a gym membership or pay one time to have one in your own house. Pay bundles of money for a trainer or let Maya coach you.
Recommended
Reviews