2010 FIFA World Cup South Africa
for
Xbox 360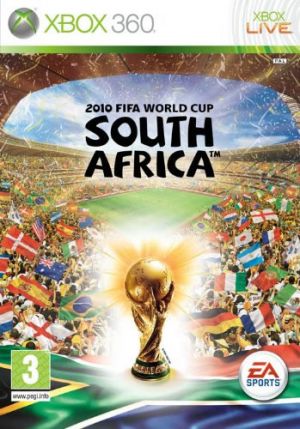 Key Information
Publisher
Electronic Arts
Release Date
30 April 2010
Other Platforms
Where To Buy
Price History
Our Thoughts
Replay the magic and energy of the greatest sports show on earth, the FIFA World Cup. Be any of the actually competing countries that atleast played the qualifiers from any part of the world. Relive stadium atmosphere with all audience paraphernalia. Choose to be your best-loved team and train your guns for the title. Your efforts as solo player, team or country, all count.
Since every performance is recorded and uploaded you can even make it to the leader boards with consistency. Weak teams get assistance in "away" games through programmed formations while upping their play at home. Real world conditions like altitude also play a part. Altitude is directly proportional to ball speed while retarding player pace and stamina. Participate in games in all 10 official stadia. With a novel twin-button control method you can compete as a novice and also upload video replays.
"Scenarios" chosen from past World Cup matches together with online updates of 2010 matches can be played. Enjoy global music as soundtrack and revisit the vuvuzelas, the confetti and fireworks that marked the inaugural African venue for the world's most watched sport.
Recommended
Reviews