2010 FIFA World Cup South Africa
for
Wii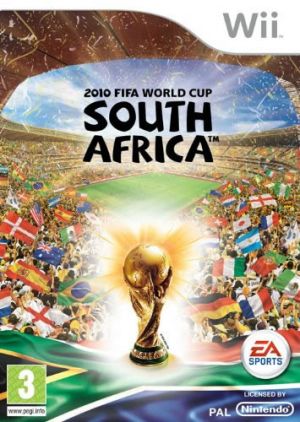 Key Information
Publisher
Electronic Arts
Developer
Electronic Arts
Release Date
30 April 2010
Other Platforms
Where To Buy
Price History
Our Thoughts
Welcome to the official 2010 FIFA World Cup video game that could unfold as you dream it. Make your favourite team win the qualifying round and take them to championship finale. "Captain Your Country" mode to guide your team to glory. For this, you can choose a player who participated in FIFA 10 or build your own profile. Experience simulated stadia that resemble the official ones.
The penalty kick now factors in player's temperament too. Replay 55 past World Cup matches in scenario mode. Italy and Spain, the finalists also figure as contenders in the team list as probable teams. Go through the rigours of a full World Cup tournament including qualifying group matches to the knockout stage and ending in a riveting finale where you can earn glory by striking the winning goal for your national team. For the die-hard football fans, this video game brings you closest to reality in every sense of the word.
Play amidst audience reaction and enthusiasm in a typical replay of the atmosphere your actual heroes faced in South Africa. Relish a multicultural mix of sounds in the background music.
Reviews