Sega Rally 2: Sega Rally Championship
for
Dreamcast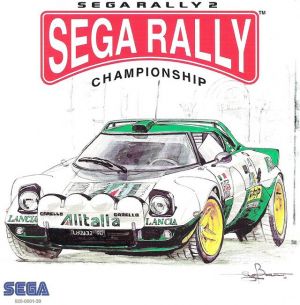 Key Information
Release Date
14 October 1999
Language(s)
English
Français
Español
Deutsch
Our Thoughts
Sega has a long standing pedigree when it comes to arcade gaming, particularly when it comes to racing and driving titles. Although OutRun and Hang-On may be their most beloved offerings, titles like Sega Rally Championship still maintain a fond place in many gamer's hearts thanks to their tight gameplay and catchy music.
Sega Rally Championship 2 is definitely a "more of the same" follow up, but "more of Sega Rally" is never a bad thing if you ask us! The roster of cars has been expanded to include officially incensed Rally cars from Mitsubishi, Subaru, Peugeot, Fiat and Renault (alongside returning cars from Toyota and Lancia), new environment settings for the tracks, and multiple track layouts and circuits for each environment type. And, naturally, the soundtrack is as infectiously upbeat and delightfully catchy as the first go around.
If arcade-y racers are your thing, then your collection should not be without a copy of Sega Rally Championship 2!
Recommended
Reviews