Need for Speed Payback
for
PlayStation 4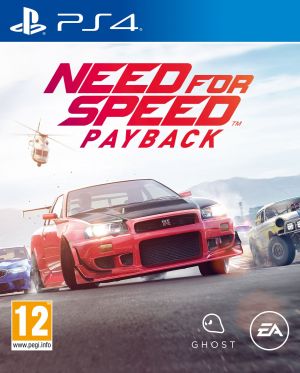 Key Information
Publisher
Electronic Arts
Release Date
10 November 2017
Other Platforms

Xbox One
Our Thoughts
The twenty third title to bare the name, Need for Speed Payback is interested in one thing above all else: balls-to-the-wall, adrenaline-surging, rubber-burning action the likes of which hasn't been in the series before.
The driving in this title might not be as realistic as in your Gran Turismo's or your Forza Motorsports, but make no mistake: it is intense, it is unrelenting, and it is EXCITING! Players are giving the choice of three different drivers to choose from: Tyler Morgan (The Racer), Mac (The Showman) and Jess (The Wheelman), each of them baring varied driving skill sets for players to try and master.
The stage is Fortune City, an open world environment controlled by a ruthless and vicious cartel named The House, who our three protagonists are committed to taking down (primarily through action-driving setpieces, naturellement).
Recommended
Reviews