Lemmings for Windows: Lemmings & Oh No! More Lemmings
for
Windows PC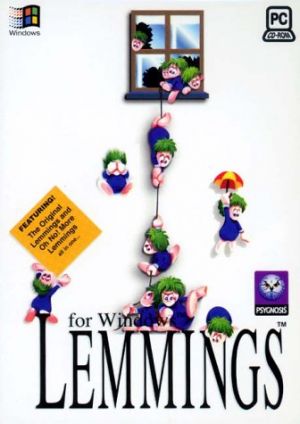 Key Information
Release Date
11 April 2006
Where To Buy
Price History
Our Thoughts
In the late 80s and early 90s, puzzle games experiences something of a surge in popularity thanks to titles like Tetris, and a lot of companies were eager to grab a slice of the pie- often by directly copying that formula. Lemmings was decidedly different from the outset, as instead of filling out space or matching gems, you were put in charge of an endless number of green haired, blue smocked creatures with high pitched voices that bare absolutely no resemblance to the animal of which they're named for, with one goal in mind; get them to safety as efficiently as possible.
Facilitating this goal is gameplay that is focused on devious level design, and management of certain "skills" you can use via a select number of the Lemmings to achieve your goal, with the levels getting nastier and your allotted skills becoming scarcer.
This dual package contains both the original game in all it's glory, and the sometimes even more celebrated expansion pack Oh No! More Lemmings, bringing them both together to create one of the most devilishly difficult challenges in all of gamedom.
Recommended
Reviews