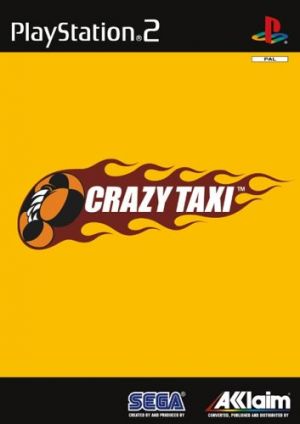 Key Information
Other Platforms
Where To Buy
Price History
Our Thoughts
Being a Taxi Driver is not usually up there on people's "Most Daring, Dangerous, And Otherwise Dashing Jobs" lists, but Kenji Kanno's dream where the custodians of our fair yellow cabs were just barely above Absolute Zero on the scale of Coolness, the citizens of virtual San Francisco were only too happy to let you know they needed to get where they were going as fast as possible.
The not-at-all-faint-and-very-loud sound of Bad Religion and The Offspring's butt rock danced on the air, and a game that wrapped this punk aesthetic around a style of play that rewarded speed, willingness to take risks, and complete and total carnage in the name of cold hard cash is one that resonates with gamers to this very day.
Following OutRun's example of "you don't need other racers to make a good car game", Crazy Taxi not only delivers on it's promise of a completely nutty concept played to its most ridiculous extreme, but it brings with it a well rounded, breakneck paced, and extremely fun game.
Recommended
Reviews