Brothers in Arms: Hell's Highway
for
Xbox 360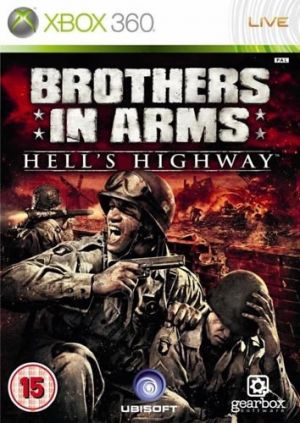 Key Information
Release Date
26 September 2008
Other Platforms
Where To Buy
Price History
Our Thoughts
Get an insider's view on the last days of World War II in this team shooter game as you lead the Operation Market Garden in Dutch homeland. Providing all this in a superb graphical style and loads of photorealism in showing the settings and total interactivity are all pluses for the game. Control system comprises one button mechanism which contributes ease to target focus and execution.
Opt for different moves for varied situations like stealth and patrol appropriately. However beware that the opponent team also possesses similar abilities and better usage tactics owing to advanced AI. Together with intelligence the game places adequately trained foes for added challenge. Whether it is a doorway, junction on a road or even on the other side of a washing line the enemies conceal themselves admirably.
Your only solace is the occasional onlooker warning. Real photographs of yesteryear Holland guarantees authenticity to urban layouts. Arms and automobiles are also designed not only to appear lifelike but also function so. In terms of historical facts, graphical presentation and battle tactics employed, the agme can certainly be taken as a genuine World War II game.
Recommended
Reviews