Brothers in Arms: Earned In Blood
for
Xbox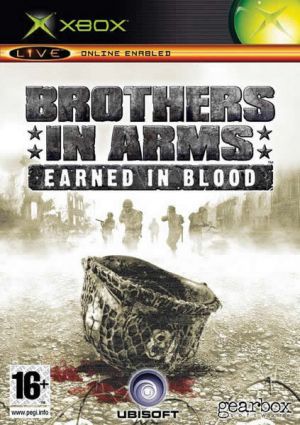 Key Information
Release Date
7 October 2005
Other Platforms
Where To Buy
Price History
Our Thoughts
A concoction of first person shooting game as well as team based strategy is what Brothers in Arms is all about. With a batter AI of the enemy and more improved urban surroundings, the game is one up on the prequel. In the Skirmish mode introduced in this game, the missions are crisper and unrealistic extending the game's age.
The battles are out of World War II annals. The design of the game included inspiration from government photographs, target maps, post mission reports and actual accounts of events. The use of the World War II famed 'blurry gun' is an illustration of this fact. Be the centre of action when you enemy attack and bomb everything when you are ably supported by your troops who encircle a machine-gun unit of the enemy and provide you adequate fire cover.
You are the protagonist Sergeant Joe "Red" Hartstock whose elite squad is named Screaming eagles. Your mission is to free the remaining areas of occupied France utilizing the services of your assault team and fire team paratroopers. The individual player story line has been altered. More multiplayer missions and co-op game mode have been added.
Recommended
Reviews