Brothers in Arms: Hell's Highway
for
Windows PC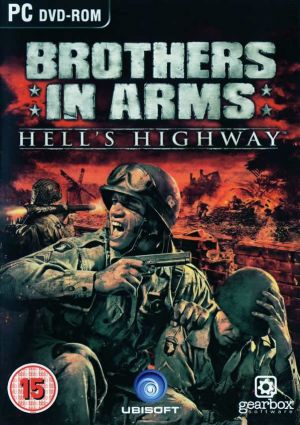 Key Information
Release Date
5 March 2010
Other Platforms
Where To Buy
Price History
Our Thoughts
Wish to play one of the best World War II games ever? Don't miss Brothers in Arms: Hell's Highway. The game seeks to recreate the Operation Market Garden that took place in September 1944 in Holland as the war's largest paratrooper operation.
The game follows battle rules to the tee as orders are pronounced by the Head Quarters and as per these instructions you must lead the 101st Airborne Division as Sergeant Matt Baker to organize your squad to patrol and locate the enemy who should be defeated by using the ambush strategy. Your team consists of soldiers with unique traits, tales of their own and fighting abilities. Additional units like machine gun, bazooka and mortar offer better power. Cover from fire needs thought as enemies can destroy it or set it on fire.
The game retains authenticity by creating the streets and other areas of Dutch territory from World War II photos which is ably supported by top notch audio effects that brings battle action completely to life by offering varied sounds for guns to grenades. The game comes into its own on a PC.
Reviews