Assassin's Creed Brotherhood
for
Xbox 360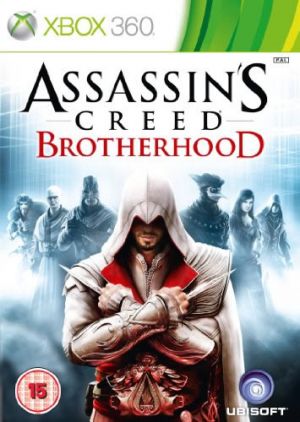 Key Information
Release Date
19 November 2010
Other Platforms
Where To Buy
Price History
Our Thoughts
This sequel to Assassin's Creed II is another action-adventure stealth action video game that has Renaissance Rome as its venue. Our hero, Ezio must fight the Borgia family that rules Rome and free the city from their clutches. After blowing up any of the dozen towers that housed papal soldiers, he can enroll new members to his assassin guild.
These greenhorns can be sent on missions and Ezio can alter their skills, training in arms and even looks from the task points they have secured. Use da Vinci's parachute to navigate tall buildings, crossbow, and other weapons like axes. The objective is to liberate each of the pentad city districts by seizing towers. A subterranean labyrinth of tunnels helps in movement within the various city parts. The fighting techniques of first strike and offence are more lethal. There is scope to employ melee and ranged weapons at the same time to take out the enemy.
First in the series to allow multi-player mode, assassinations, good defence and achieving stated tasks unlocks active and passive skills as well as bonuses if contracts are completed.
Recommended
Reviews