Alien Hominid
for
Xbox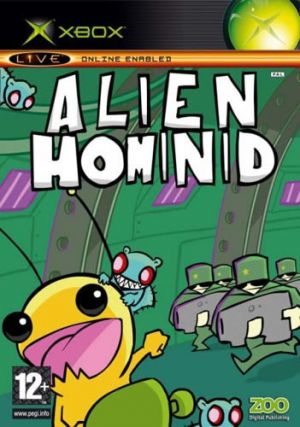 Key Information
Publisher
Zoo Digital Publishing
Other Platforms
Where To Buy
Price History
Our Thoughts
Here is a cute side scrolling shoot'em up video game. Crash landing on earth, you are the alien Hominid who must look for significant items to resurrect his spaceship as well as tackling enemies appearing on either side of the screen. The principal task of the Hominid thus is to face this challenge. He must also encounter bosses like the robot that uses a powerful wave beam to "delete" you.
He uses a blaster and grenades. He can also roll under shots, jump and bite off enemies' heads, scare others, dig and drag enemies underground. You can also earn extra grenades, shield and special ammunition as power-ups. There are also vultures and scorpions to take care of. Avoid bloodshed by turning "gore" off to replace it with flowers. The game consists of three areas comprising 16 stages in all.
Additionally there are multiplayer modes like Challenge, Neutron ball and Piñata Boss. Break-neck speed gaming together with top class graphics makes this a sure shot. A must-play, for both first-timers and pros, this game achieves that rare quality of ease and energy in a single game.
Recommended
Reviews