Age of Empires III
for
Windows PC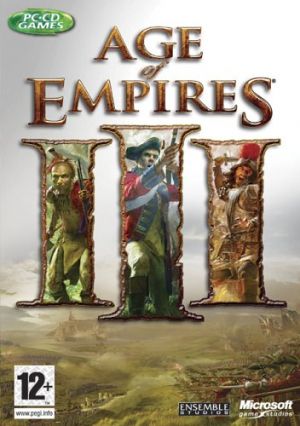 Key Information
Release Date
4 November 2005
Where To Buy
Price History
Our Thoughts
Time period : 16th to 19th century. Objective: Rule the New World. Arena: Americas and a European home town. Additional Feature : Enhanced 3D imagery inspite of being a computer strategy game. New Combat system displays awesome battle scenes with natives or colonisers using guns or swords. Under the multiplayer mode play very many combinations by controlling eight civilizations.
Treasures must be unearthed dodging cougars, bears and desperados. Choose a home city and despatch shipments from here or obtain military reinforcements for your colonisation effort. The new units are both modern and archaic offering you flexibility. Warships, alliances with natives, cavalry, artillery and economic investments can broaden your tech tree and reap benefits for you.
Add new types of soldiers and buildings to upgrade your city. Style your city to the last detail whether it be appearance of structures, change in weather or people whom you want to populate your city with. Every civilization must pass through various technological stages like Industrial Age, Imperial Age, Fortress Age, Discovery Age and Colonial Age. To move to every stage you need food and coins as currency fixed for all civilizations.
Recommended
Reviews