Brothers in Arms: Road to Hill 30
for
PlayStation 2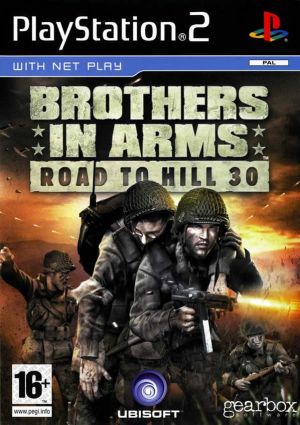 Key Information
Release Date
18 March 2005
Other Platforms
Where To Buy
Price History
Our Thoughts
As leader of the elite 101st Airborne Division you are in a dilemma; which is greater, the mission you need to complete, or the very lives of your team members? You are Matt Baker, reliving the famous eight-day Normandy landing during World War II. With a never-before-seen likeness of the location, sheer realistic feel, and apt audio the game is sure to rank among the best World War games ever.
Play with real military tactics using a range of characters who possess individuality in attitude, attire and fighting abilities. The actual war moves of opening fire, moving to the sides and attacking the enemy are adopted by both sets of players – allies as well as enemies. To achieve authenticity the game has depended on photographs shot by the Army Signal Corps and the details of battlefield topography shown using Aerial Reconnaissance images.
For every mission command both fire and assault teams. The tutorial mode instructs you about the principles of Find, Fix, Flank and Finish that found usage in every military operation during World War II. The multi-player mode objective based play by a three-member team employing both fighting skills and strategic planning.
Recommended
Reviews