Academy of Champions: Football
for
Wii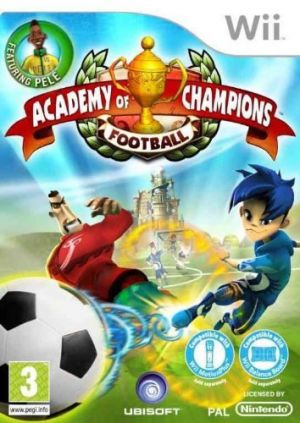 Key Information
Release Date
4 September 2009
Where To Buy
Price History
Our Thoughts
Another sports based video game? Well, here it is. But, it only has a triad of players on either team. You must also use some strategy to employ the number of special moves at your disposal. You can pass, shoot, dodge or interchange playesr during a game. If you do all the basics right you are in for character power ups called Talent which means the player can easily execute heavy duty banana shots or deftly negotiate all opponents in keeping the ball.
Watch out that the opposite team also possesses these skills. The angle of the camera is unique as it moves with the moving ball and the player kicking it. The focus is assisted with white flashing arrows in a circle that lets you know if another player is ready to receive the ball. Try the MotionPlus add-on to attempt long, solo passes or dainty chipped shots to wipe any resistance clean. As a recruit of Pele's Academy you not only play the match.
You also train, search for new talent, strengthen your abilities or use the money earned by working in Rabbid-run shop. There are many mini games that would be interesting too.
Recommended
Reviews