AC/DC Live: Rock Band Track Pack
for
Wii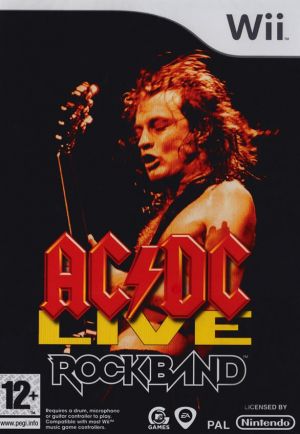 Key Information
Release Date
6 March 2009
Other Platforms
Where To Buy
Price History
Our Thoughts
Put yourself in the shoes of members of one of the best rock bands and play all tracks of one of their albums. Well, that's the AC/DC Live: Rockband for you. What makes it special is the fact that every track pack comes with a unique code that lets you download these songs so that you can use your Xbox 360 and Playstation 3 consoles to play them in other Rockband games too.
So, gain more rock time for the same money. It is available in both single-player and multi-player modes. Sadly, the Wii does not have features like online playing mode, designing your own character or World Tour mode. But you can try your hand at The Guitar Hero that comes with Wii. Choose what song you wish to play or scorch the stage with the 18-track marathon.
The game can also played with peripherals from the earlier versions, Rock Band Rock Band 2. So, what are you waiting for? Whether you like to keep it at the individual or group level, competition or training mode, everything is possible here and now.
Reviews