AC/DC Live: Rock Band Track Pack
for
Xbox 360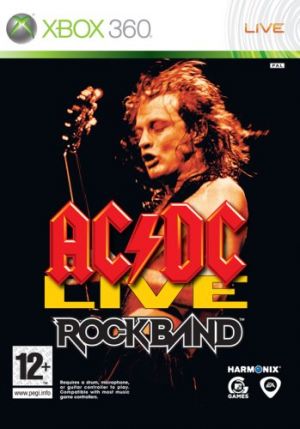 Key Information
Release Date
19 December 2008
Other Platforms
Where To Buy
Price History
Our Thoughts
Ever wished to organise your own live rock concert? Well, here's your chance. Learn to play the guitar, bass, drums - the works. Sing solo or in a band. Get yourself into a scoring competition of two or have a tug-of-war of songs. You can even compete against rock enthusiasts around the world. Choose your own looks with gear and all.
Collect your friends to go band mode. Download songs and perform like the pros. Play every song with set levels of difficulty for each one varying through instruments and even vocal. On a scale of 0-6 with six being the toughest. However, songs from a single album, that of the Castle Donington recording, are a definite thumbs down. The ultimate Australian rock group fan wouldn't let go a chance like this.
If you can forgive that Brian Johnson, Angus Young, or Malcolm Young are not present then you will enjoy the music that made this iconic band. Strum to "You Shook Me All Night Long," "Back in Black," or drum up "Thunderstruck," or even belt out "Highway to Hell" and relive these all-time classics.
Reviews