AC/DC Live: Rock Band Track Pack
for
PlayStation 3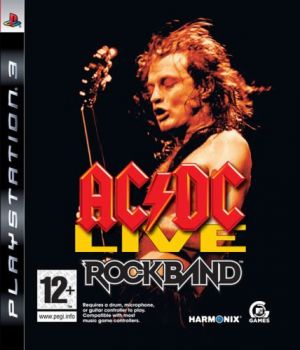 Key Information
Release Date
19 December 2008
Other Platforms
Where To Buy
Price History
Our Thoughts
If you would like to belt out some favourite rock numbers turn to this game. The AC/DC Live was one of the bands that never licensed tracks for use in the digital media. All 18 songs that make up this game were recorded at the 1991 live set at Castle Donington. Each song of this Australian band has varying levels of difficulty for each instrument ranging from 0 being the easiest to 6 the most difficult.
The instruments are Guitar, Drums and Bass. Vocal also can be played with the same gradation. So you can try out a whole host of options like the guitar solo, or drum freely in the drumming section. You can also do vocal freestyling. You can also use all 18 tracks to play Rock Band and Rock Band 2 games if your console is Xbox 360 or PS3.
The different modes you can play include Tour, Quickplay, Head to Head, Practice and Tutorial modes! Belt it out solo or gang up as a team of four to rock as a band. If you are an AC/DC Live fan, don't miss this game, you'll love it.
Reviews