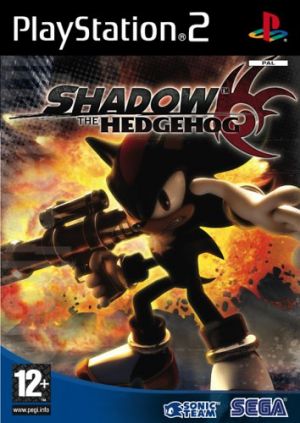 Key Information
Release Date
18 November 2005
Other Platforms
Where To Buy
Price History
Our Thoughts
Forget Sonic, he's had all the attention for the last 25 years; I think we can all agree Shadow the Hedgehog deserves a bit of the spotlight. Created in Professor Gerald Robotnik's laboratory, Shadow was designed as the ultimate life-form with the goal of curing a life-threatening illness suffered by Robotnik's granddaughter Maria.
Taking place a mere three months after the events of Sonic Heroes, Shadow The Hedgehog awakes with partial amnesia, remembering only his escape from the ARK space station and the death of Maria at the hands of G.U.N. soldiers. His quest now is to regain his memories and avenge Maria, his one true purpose to have existed.
This marks the first (and currently only) time Shadow or any other Sonic character has used fire-arms to aid in their objective, a fact which whilst highly controversial makes for a very interesting game-play mechanic unique to this single game in the series. Fans of the 3D Sonic games will find the experience familiar, and providing you aren't put off by the guns you're sure to find Shadow the Hedgehog a worthy stop-gap before Sonic himself returns to the fold.
Recommended
Reviews