Lego Harry Potter Collection
for
PlayStation 4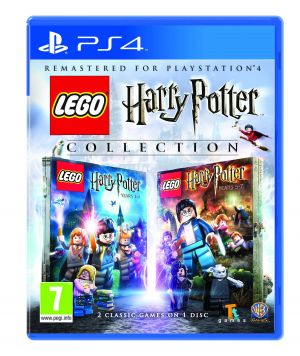 Key Information
Release Date
21 October 2016
Where To Buy
Price History
Our Thoughts
Once upon a time, games under the Lego brand were quirky, original works that whilst not mega-budget affairs, nonetheless captured the hearts of the good and the faithful the world over. In recent years, however, the brand has reinvented itself as one that takes on various popular franchises in a decidedly parodic way, with the massive backing of the Triple A games machine.
And they're actually kind of funny.
This double pack brings together Lego Harry Potter: Years 1-4 and Lego Harry Potter: Years 5-7 in one release, meaning you can marathon a delightfully charming, lovingly parodic retread of the Chosen One Wizard Boy narrative that took the world by storm!
Recommended
Reviews