Shadow of the Colossus
for
PlayStation 4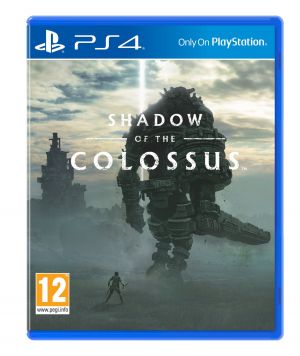 Key Information
Publisher
Sony Interactive Entertainment
Developer
Bluepoint Games
Release Date
7 February 2018
Our Thoughts
The original Shadow of the Colossus was, in many ways, ahead of its time, featuring gameplay close to the open world scenarios we're used to today, and an incredibly impressive sense of scope not only in the length of the adventure itself, but the things you encountered in it; namely, the Colossi. To say enemies that were that huge and difficult to beat were supremely impressive in 2005 would be a tremendous understatement; it was out-and-out mind blowing. In many ways, it is still an incredibly impressive video game, but it somewhat hamstrung by the technology of the time.
Thankfully, that's where Bluepoint Games (the team who oversaw the PlayStation 3 remaster of Shadow of the Colossus) step in.
This brand new remake of the game is, for all intents and purposes, the definitive way to experience it in the modern age, in large part because of how little it changes; indeed, the gameplay is almost completely identical to the original game, with the only major change being a rework of the control scheme.
The devil is in the details, in this case; the graphical fidelity has been massively increased, with every single texture and asset from the PlayStation 2 game being remade and redefined from the ground up. The end result is a game that looks absolutely stunning, but doesn't lose the charm and playability that drew fans to the game to begin with.
Recommended
Reviews