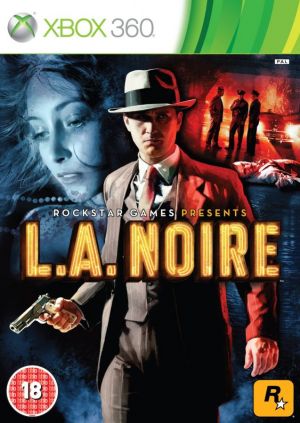 Key Information
Other Platforms

PlayStation 3
Where To Buy
Price History
Our Thoughts
L.A. Noire is unique to say the least. To some Noire fans, the nostalgia will make you grin. To like this game, you have to understand the theme behind it. Noire is dark, twisted, and always edge of your seat. But it can be slow, repetitive, and downright confusing for some gamers. If you're going to buy this game, you have to know what you're getting.
It's a true detective story. It's not about killing everything in sight, stealing, blowing things up. It's about being a good cop and solving a crime. Think of yourself as a superhero in a world that needs one. The plot is decent and the gameplay is easy to pick up. The graphics are exceptional. The all-new MotionScan technology is innovative. The audio is top notch with the voice acting being superb. It's a great game but it's also a niche title.
Rockstar really tried something different with L.A. Noire and it's greatly appreciated. There aren't enough games like these. Yet, there aren't enough fans to cater to in this genre. Nonetheless, if you are a fan of crime solving games, you'll really dig it. It's not too dark but it gets its message across.
Recommended
Reviews