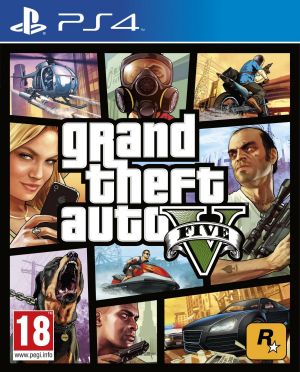 Key Information
Release Date
18 November 2014
Other Platforms
Our Thoughts
The Grand Theft Auto Pedigree was more or less codified with the release of the third entry in the series, but Rockstar North has continued to go above and beyond in making each mainline title in the series bigger, better, and arguably bloodier then the last. Grand Theft Auto V is no exception in any regard, and arguably is the most epic and grand (tee hee) entry in the series.
For one thing, there are three central characters instead of just one.
We've got Michael De Santa, a retired career criminal currently living in witness protection; Franklin Clinton, a small time crook working for a corrupt car salesman; and Trevor Phillips, a complete and utter psychopath who worked with Michael in the past. The lives of these individuals is gradually woven together thanks to a number of circumstances- including Michael's attempt at getting revenge on the Tennis Coach his wife is having an affair with- and, as things tend to do in these games, things grow increasingly complicated. The three gentlemen find themselves knee deep in all manner of seedy happenings and crooked escapes, more and more money enters the picture (both in gains and in debts to be paid), more then a little blood is spilled, and the stakes grow ever higher with each twist and turn.
If there's any game in the series worth owning, it's this one; the writing is top notch, the narrative wholly engaging, and the freedom allowed the player (and the carnage they can create) utterly unparalleled in the genre.
Reviews