Dragon Ball FighterZ
for
Xbox One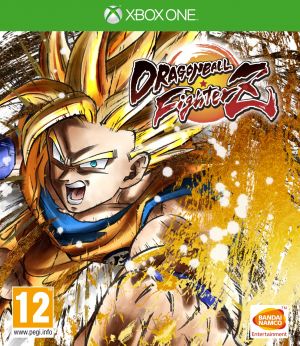 Key Information
Publisher
Bandai Namco Entertainment
Release Date
26 January 2018
Other Platforms

PlayStation 4
Our Thoughts
There's been no shortage of Dragon Ball related fighting games in the past, but those of us that grew up on the Budokai and Budokai Tenkaichi series of fighters are used to DB fighters being a tad more slow and methodical; cinematic at times, even. There's nothing inherently wrong with this, of course, but it does run counter to most mainstream fighting games.
Thankfully, Arc System Works- developers of the longrunning both the Guilty Gear and BlazBlu fighting game series- had a little something to say about that.
Dragon Ball FighterZ is fast, frenetic, and frenzied in all the biggest and best ways possible. The action runs at a breakneck pace befitting any modern fighter, the controls are extremely tight and responsive, character balance is meticulously thought out, and the game is loaded with enough content to keep the layman happy. Arcade and the Online Multiplayer mode are both ranked, and the base design of the game is not only designed with fighting game tournaments like EVO in mind, but has been endorsed by several pro players who got their hands on trial versions of the game. Taking both the smarts they picked up and some of the mechanics they created for their flagship series, Arc System Works has delivered one of (if not the outright best) Dragon Ball fighter ever scribed out of little zeroes and ones!
Recommended
Reviews