Dead Space 2 [Limited Edition]
for
PlayStation 3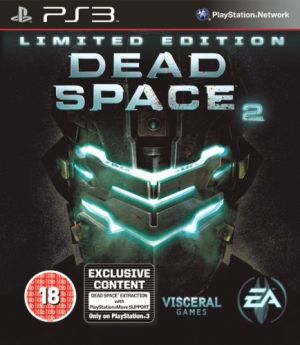 Key Information
Publisher
Electronic Arts
Release Date
28 January 2011
Where To Buy
Price History
Our Thoughts
You are Engineer Isaac Clarke who is sent to space to board the mining ship USG Ishimura which has lost contact with Earth. This has happened as the ship met with an alien artefact. So, Clarke must now not only restore the ship's contact with Earth but more importantly fight for survival. Can he do so? Will he take the artefact back to its parent planet? Find out by playing Dead Space 2.
This is a sci-fi horror game played in third person perspective. This game offers the suspense of a psycho thriller and the spin chilling action with blood and gore. Not only is the communication down, Clarke to his horror finds the ship's crew dismembered and have now become Necromorphs – grotesque monsters. It is not enough to take pot shots but only the cutting of their limbs would bring these creatures down.
Each monster needs a different set of approach and attack. He must make use of mining implements like guns that are powered by plasma and buzz saws. Moving from deck to deck and completing several missions your final aim is to leave the ship if possible with other survivors. Play on.
Recommended
Reviews