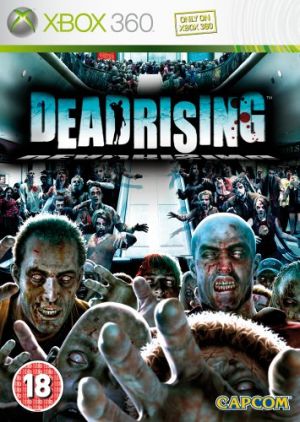 Key Information
Release Date
8 September 2006
Where To Buy
Price History
Our Thoughts
You are Frank West, a freelance photographer who gets caught amidst zombies in the most unlikely of all places – a shopping mall. With just 6 days to escape you must find a way out to beat the beasts and save yourself and others from the undead.
The location is a shopping centre thus providing you with a huge variety of options to improvise daily available objects nearly 250 of them as weapons to counter the zombies, clearly owing some of its inspiration to the movie Dawn of the Dead. So, movie elements have been brought to the screen once again including the single-screen presence of hordes of zombies. What would you do? Would you look into the problem at hand and find a solution, rescue others who are also in the mall, or try to win the Pulitzer Prize by clicking snaps of dying people?
If you choose to help you must complete escort missions. Or just run riot and face the zombies by using anything, be it a lawnmower or a handbag to attack. Don't miss your character's cartoon head and hot-pants. Try this action game with the undead, ubiquity and umpteen surprises in between. Dead Rising is definitely one to own!
Reviews