Colin McRae: DiRT 2
for
Xbox 360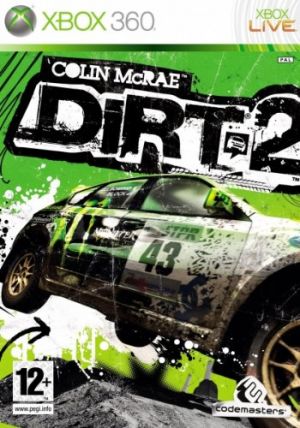 Key Information
Release Date
11 September 2009
Other Platforms
Where To Buy
Price History
Our Thoughts
This is Colin McRae at his best. Become a globe trotter competing in off-road events in stunning real-world locations. In "Stadium King Shootout, participate in an amazing rally cross held in a Los Angeles sports stadium. The "Creek Trailblazer" takes you to Utah for the reckless canyon racing , while the "Battersea Battle" sees you race at night in the famous power station in London.
The challenging tracks in the rainforests of Malaysia host the "Rawang Rally Run". The sequel moves one step ahead of Colin McRae: DiRT and is heavily inspired by snowboard and skateboard culture. Take the help of real world rally racers Subaru Rally Team USA driver Ken Block alongside Travis Pastrana, Dave Mirra, and Tanner Faust to compete in over 100 events both multiple vehicle races and individual challenges.
Whether it is Rallycross, Trailblazer, Raid, Landrush, or Rally, drive spectacular machines through a variety of locations that take off-road racing to a completely different nitro level. Colin McRae: DiRT 2 also offers complete multi-player functions online aiming at widening the gaming experience and setting up a vibrant gaming community.
Recommended
Reviews