Circus Maximus: Chariot Wars
for
Xbox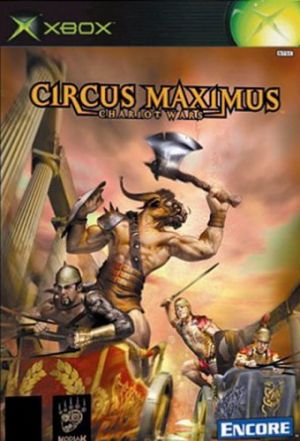 Key Information
Release Date
28 June 2002
Other Platforms

PlayStation 2
Where To Buy
Price History
Our Thoughts
Welcome to the mighty Roman Empire. Selecting the right chariot and horse your aim is to be the best ever among all charioteers. Jump into the fray with adequate training to be provided by Sallus. Not only must you manage the animal and steer him clear of hurdles but you must also be able to fight simultaneously.
You need to show balance in steering the chariot as well as belt out perfect shots. The chariots are not heavy and hence can be easily turned. If you are adept at both you may as well prepare for the upcoming challenge.Move from Brittania, Germania to the capital where the largest arena Circus Maximus awaits the best among the best.When you defeat three challengers and race them to the finishing line you earn dinari. Multiplayer level is available as unlockable.
Play two one on one modes and cooperative mode with a quartet of players. Master the skill of smart racing and quick moves in fighting. Play all this in a historical setting.As you race your chariot and swirl your weapon, who knows even the Roman Emperor could nod in approval.
Reviews