Assassin's Creed: Director's Cut Edition [Focus Essential]
for
Windows PC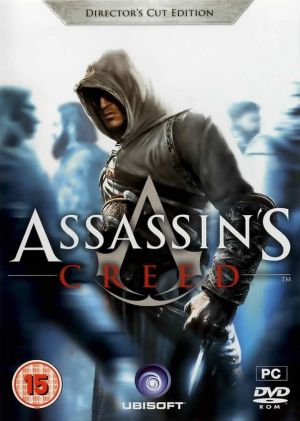 Key Information
Release Date
23 October 2009
Where To Buy
Price History
Our Thoughts
In Jerusalem circa 1192, you are an assassin by the name Altair. You need to scale the length and breadth of the Holy Land to unravel an ancient conspiracy, using parkour running to achieve free movement across the city streets. With an ease of control using only a small number of keys, the game is very easy to play, but fear not there is plenty to master.
You can land on hay after jumping from high towers or scaling huge walls to see the location of your missions. Fight with swords and a whole host of medieval weapons. The busy, milling crowds of the city could help or hurt you depending on your actions. Whether you are killing alert guards or racing over rooftops to keep your appointment with a source, you are on finding missions with some liberty.
The barrage of enemies at the end of the game is vexing, but the combat action and amazing graphics more than compensate for any weakness. You can jump on a moving cougar or handsomely evade a sword slash effortlessly. Breathtaking graphics of shadows, cloth folds and facial expressions are nice additions to an already fabulous experience.
Recommended
Reviews