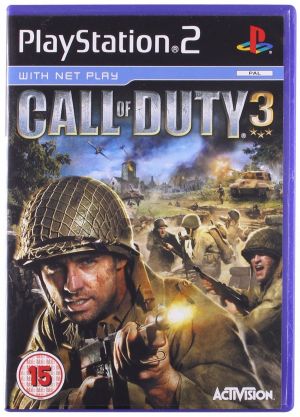 Key Information
Genre
First Person Shooter
Release Date
23 November 2006
Other Platforms
Where To Buy
Price History
Our Thoughts
Want to play the best first person shooter game released for the PS2? The Call of Duty series is all about you amid bullets flying off in all directions, aircraft preparing to bomb you out and the deafening sounds that accompany killing or being killed. The presence of multiple targets calls for an excellent control system, the role of which Activision gladly rises to.
Gameplay can be altered with four different soldiers from four allied countries from World War II, each involved in various campaigns all related to the scenes where allies landed on the beaches of Normandy and fought well to push back the German Panzer divisions to liberate the French capital, which later led to the march to Berlin.
There are 14 campaign missions. The game focuses on Falasie Gap in France, which formed part of the Normandy battle. So take up the roles of characters from Canadian, American, British and Polish armies, and seek justice like any good soldier should. This series never fails to interest even the most discerning gamer.
Recommended
Reviews