Burnout Revenge
for
Xbox 360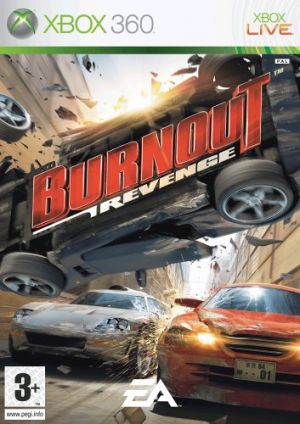 Key Information
Publisher
Electronic Arts
Release Date
17 March 2006
Other Platforms
Where To Buy
Price History
Our Thoughts
In the fourth game of the Burnout series turn your cars into not just racing machines but fighting weapons. Try out automobile racing in heavy traffic but not neglecting circuit tracks. The modes of gameplay include Road Rage, Burning Lap, Eliminator and Crash where you amass dollars for successful crashes.
Traffic checking lets you dash against cars in the same-way. As individual players, play in as many as 169 tri-continent events, that make up 11 ranks. Use 77 cars in all including SUVs and saloons with some earmarked for crash events alone. The Xbox 360 boasts of 10 additional Crash Tour junctions. In the online mode play against Revenge Rivals where player track records of takedowns they have achieved or have fallen victim to is available. On Xbox Live and through Burnout Clips feature players can share offline races with others 30 second saved clips.
The soundtrack features on Burnout Revenge's own radio station called Crash FM, offering a wide genre selection from electronic, to hard rock, to metal to punk and lots more. Licensed songs totalling 41 have been used.Tracks are located in USA, Europe and East Asia.
Recommended
Reviews