Bullet Witch
for
Xbox 360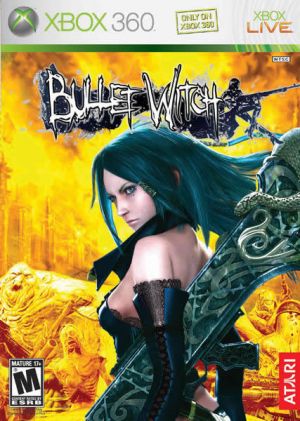 Key Information
MPN
10390745805-874154524685
Release Date
9 March 2007
Where To Buy
Price History
Our Thoughts
Alicia Claus the witch is the only person who can save the earth from catastrophe unleashed by menacing demons who could devastate the whole planet. Not only does she possess magical abilities but is a quick gunslinger. The Gun rod she owns can change into a handheld shot gun, a slightly bigger machine gun or a Gatling gun.
It also doubles as a wand that casts spells. This third person shooter game monitors the health and mana status of the player. Health is affected by hits one absorbs and spell casting lowers mana levels. Player rankings depend on not just the number of enemies you took down but also the duration of a level and the Frequency of return to the checkpoints. Three sets of nine spells altogether are up for use. The Great Spells are termed Lightning, Tornado and Meteor and are unlock-able but not up-gradable.
While you can participate in an online competition via the Xbox Live, new attire and missions are up for grabs as downloadables. So dress Alicia up as the White Witch, Schoolgirl or Secretary or even a pixie. Downloads also include greater difficulty for each level or an instant Great Spell access version.
Recommended
Reviews