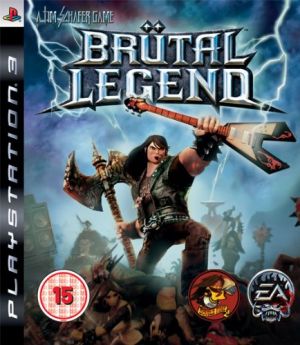 Key Information
Publisher
Electronic Arts
Release Date
16 October 2009
Other Platforms

Xbox 360
Where To Buy
Price History
Our Thoughts
Rock and Roll will not just make you tap your feet but protect the entire earth from evil forces, too! As Eddie Riggs you are led into an antagonistic world populated by monsters who don't like music and reflects bizarre covers of music albums. Heavy metal aficionados are your soldiers. You are also ably supported by legends of rock like Ozzy Osbourne and Motörhead singer Lemmy.
In your slaying tasks you are armed with an axe together with a magical guitar and even a designer automobile in the form of your own car. Mega music and monster mayhem combine in a heady mix in this mildly macabre music game. Holding two weapons at a time such as the battle axe as well as the Flying V guitar deepens combat moves. The guitar helps you to control your soldier fans to play several mini games.
The world you are in consists of blood baying demons, grotesque goths, emos and rock music haters. Enjoy the company of rock music greats like of Jack Black, Tim Curry, Lemmy Kilmister, Rob Halford, Ozzy Osbourne and Lita Ford through character visualization and audio tracks.
Reviews