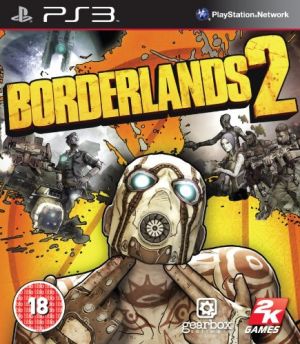 Key Information
Release Date
21 September 2012
Other Platforms
Where To Buy
Price History
Our Thoughts
You are a Gunzerker who can use whichever two weapons at a time as you damn well please. That's about all you really know about your role in the world of Borderlands 2 going in. Well, no, you do know one other thing for certain; Handsome Jack, CEO of the Hyperion Corporation, is a man you would very like to pulverise, by way of rocket launcher preferably.
You'll figure out the rest as you go along, interacting with a cast equally as... "eccentric" as that of the last time you explored the nooks and crannies of Pandora, dealing with environments absolutely jam packed with hazards like fire, electricity, and acid, climatic conditions such as freezing tundras or deadly grasslands; and, of course, you're gonna have to learn to cope with the fact that on your path to kicking Jack's teeth in.
Some of the aforementioned nutjobs populating the planet are in the habit of joining together, forming an especially formidable front in an effort to prevent you from achieving that goal. It wouldn't really be fair on them otherwise, would it?
Recommended
Reviews