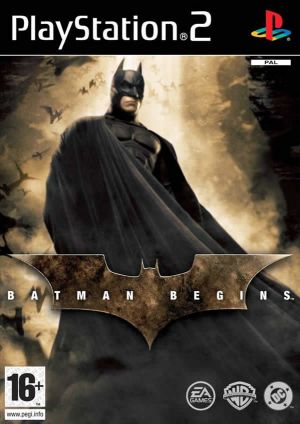 Key Information
Publisher
Electronic Arts
Release Date
17 June 2005
Other Platforms
Where To Buy
Price History
Our Thoughts
Batman (real name Bruce Wayne) learns the ways of the ninja in the Himalayas from a mysterious sect known as the League of Shadows. However, he does not subscribe to their idea of justice and he is soon back in Gotham City, the scene of his parents' murder.
Wayne struggles to control his anger as seeks to engulf his sense of justice, and he must unravel the truth about a top-selling hallucinogen. With the help of the radar (bottom left corner of the screen) you must locate your enemies and knock them out. No guns! Instead of firing weapons you use fear to defeat your enemies. Acrobatic skills help clear fences, reach high places and crawl over ceilings. With these skills it is easy to evade detection by guards at the Ark-ham Asylum.
While there are moves like punch, kick and combinations of them, gun wielding opponents must be fended off using explosives nearby. There are 10 levels including bat-mobile driving missions. The original actors have lent their voices and the characters look as good as in the movie.
Recommended
Reviews