Blazing Angels 2: Secret Missions of WWII
for
Xbox 360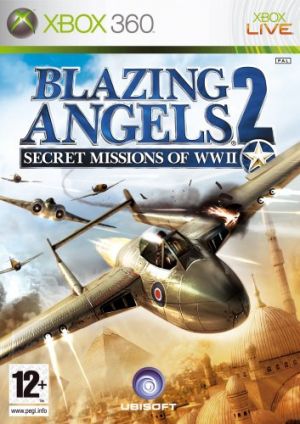 Key Information
Release Date
7 September 2007
Where To Buy
Price History
Our Thoughts
As the head of Operation Wildcard, a special band of differently skilled American pilots, your work is cut out in preventing the Third Reich from making the atom bomb. In the course of the mission you unearth a parallel team on the wrong side of the war.
Whether you are soaring over mountainous regions or moving carefully through dangerous mountain passes, or are dog-fighting in the air with the axis powers, there's more than meets the eye. So brace yourself for twists and turns. Involve yourself in a variety of missions involving espionage and secrecy. Travel from European capitals like Paris, Rome or Moscow to the most beautiful areas of the world like Egypt and Burma to employ lab-tested arms as well as blister speed cannons and missiles of the guided variety.
Using designer aircrafts that are yet to see the light of the day, gain tactical victory or strategic advantage. Blazing Angels 2 can be played in multi-player mode in free-for-all and coop modes. In team play experience Capture the Flag and twin-player Epic battle in which you can win bases and destroy targets in large-scale mode.
Recommended
Reviews