Battlestations: Midway
for
Xbox 360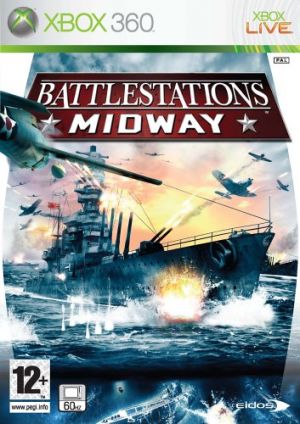 Key Information
Release Date
9 February 2007
Where To Buy
Price History
Our Thoughts
Relive the excitement of being in the World War II naval battle scenes of the Pacific. You must command the American and its allied forces on air and at or under the sea. With an eclectic mix of vehicles including large aircraft carriers, big battleships or submarines numbering nearly 60 you can be a part of some high velocity action. You can simultaneously order your troops to take up positions as well as interchange command units.
Command the US Navy as it embarks on the fighting journey from Pearl Harbor passing the islands of Philippines and Java in Indonesia to fight the Battle of Midway. Complete with explicit information about every island base, operable airstrips and structures that can be totally devastated this game makes use of large open-world surroundings. Adopt a variety of moves like the dogfights with the enemy, multiple attacks from carrier-based air squadron, and stealth tactics of submarine-launched torpedoes.
Play online by competing against many for siege of an island or one-to-one fighting using your naval fleet. So, go for missions with multiple aims, achieved using a variety of routes.
Recommended
Reviews