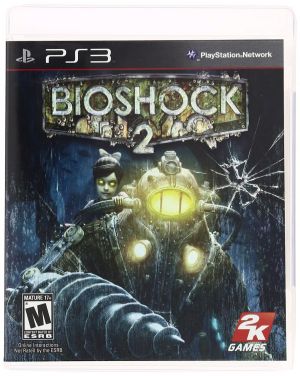 Key Information
Genre
First Person Shooter
Other Platforms
Where To Buy
Price History
Our Thoughts
While the prequel is seen as the perfect first person shooter game with action and intelligence, this game only gets better. Big Sister abducts little children from world cities found on the coasts. Enter Big Daddy of the underwater world of rapture. He has his famous rivet gun and drill as well a host of plasmid-assisted powers.
There are also tonics available to enhance the velocity of his movements, damages due to his attacks or resistance to enemy attacks. His mission is made tougher as he must choose to lose Little Sisters or save them which would increase the complexity of the game. The essence of the game is to lay traps and ambushes for Big Sister while simultaneously ensuring your safe exit from a combat situation.
As a more agile fighter than the deep sea divers of the prequel, you can now fight on the ocean floor. But the catch is that the more new age weapons you deploy the lesser would become your humanity. In the new multi-player mode play a different story from a different developer.
Recommended
Reviews