Barbie: Jet, Set & Style
for
Nintendo DS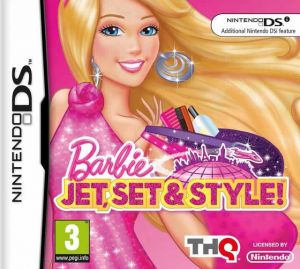 Key Information
Release Date
23 September 2011
Other Platforms
Wii
Where To Buy
Price History
Our Thoughts
If Barbie's here, how far can fashion be? Working as a stylist for her will take a lot of skill. Do up hair, face, nails and attires of the world's rich and famous. By globe-trotting from Paris to Moscow, Los Angeles to London you not only cater to her high-end clientèle but gather some fashion tips too. Prepare for the challenge of a lifetime that of dressing up your boss, Barbie, for the mother of all fashion shows in Milan.
Use mini games to hone your skills to curl, straighten and colour hair and garner more fashionista points. Become a magic manicurist when you file nails, adjust their length and polish them. Mix and match from a variety of wardrobes to create that ultimate look. Barbie's Jet salon helps you complete all make up steps from applying blush, lipstick, eye-shadows to using contact lenses for the eyes that are coloured.
As an employee of Jet, Set & Style, give stylists a run for their money as well as parading fashion queen Barbie on the ramp to raving reviews. Fashion fun for everyone!
Recommended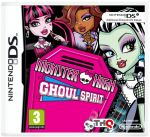 Reviews