Avatar: The Legend of Aang - The Burning Earth
for
Wii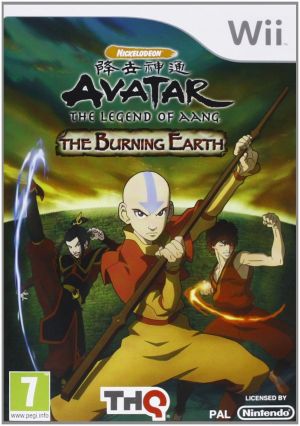 Key Information
Release Date
26 October 2007
Other Platforms
Where To Buy
Price History
Our Thoughts
The sequel to Avatar : the Legend of Aang, this action adventure video game puts you in the centre of action against the evil Fire Nation. You as Aang or any of his friends Katara, Sokka, and as Toph - the blind earth-bender or Jet the rogue, first time in this series must employ their unique skills to restore balance between the four elements that make up our world and protect Earth Kingdom.
You can also be Appa, the flying bison to take up thrilling adventures of the airborne kind. Be Zuko the fire-bender teaching Aang this vital skill. He will use it when he is in the Drill Machine. The game can be played in multi-player mode when you adopt co-op mode with one of your friends as any of the Avatar series characters. Assume the Avatar State to wreak havoc on your enemies using immense power. There are enough boss battles to keep your focus on this game and play the game to find who the last boss is!
Moving up levels also unlocks more characters that you could play. The air adventure spans three (Appa) levels.
Recommended
Reviews