All Star Cheerleader
for
Wii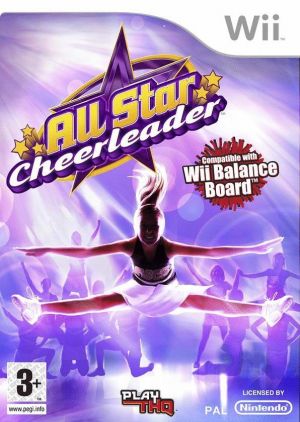 Key Information
Release Date
14 November 2008
Other Platforms

Nintendo DS
Where To Buy
Price History
Our Thoughts
Following in the footsteps of All Star Cheer Squad, this sports-music game sees you leading the Tiger squad team. Perform amazing aerial stunts, easy tumbling, and brilliant formation changes by using two Wii Remotes.
New features include a routine editor that allows you to tweak the musical score for which you will perform the cheer routine through a mixer; a choreography editor that helps you make alterations to your dance movements. You can also challenge your friends in a multi-player mode through WiiConnect24.
Thus raise the bar on cheer-leading by making the game more competitive, doing riskier stunts, and grander competitions. Move across the globe to lovely locales to compete and also understand the essence of team spirit while also winning the championships.
Recommended
Reviews